Cosplay costumes!
Λοιπόν η ιδέα μου ήρθε με μια κουβέντα που έγινε στο 'Ρώτα κάτι τον επόμενο!!!' thread.
Για όσους δεν ξέρουν τι είναι το cosplay από wiki βρήκα τα εξής που το καλύπτουν το θέμα :P
Code: Select all
Cosplay (コスプレ, kosupure?), a contraction (or portmanteau) of the English words "costume" and "play", is a Japanese subculture centered on dressing as characters from manga, anime, tokusatsu, and video games, and, less commonly, Japanese live action television shows, fantasy movies, or Japanese pop music bands. However, in some circles, "cosplay" has been expanded to mean simply wearing a costume. 

In Japan, "cosplay" as a hobby is usually an end unto itself. Likeminded people gather to see others' costumes, show off their own elaborate handmade creations, take lots of pictures, and possibly participate in best costume contests.



The most specific anecdote about the origin of the word "cosplay" was that Nov Takahashi (from a Japanese studio called Studio Hard) coined the term "cosplay" as a contraction of the English-language words "costume play" while he was attending the 1984 Los Angeles Science Fiction Worldcon. He was so impressed by the hall and masquerade costuming there that he reported about it frequently in Japanese science fiction magazines. This point is debatable, however, as the word fits in with a common Japanese method of abbreviation: combining the first two syllables of one word with the first two syllables of a second word (or, more precisely, the first two moras of each). Other examples of this include Pokémon (ポケモン, Pokémon? short for ポケットモンスター, or "Pocket Monsters") and puroresu (プロレス, puroresu? short for プロレスリング, or "professional wrestling").


Ok τώρα ας ποστάρουμε τις εικόνες!
Μπορεί κανείς να αναγνωρίσει από ποια anime/manga είναι οι χαρακτήρες σε κάθε μια?!
Λοιπόν θα ανοίξω με τις πρώτες μου φωτό που βρήκα ^^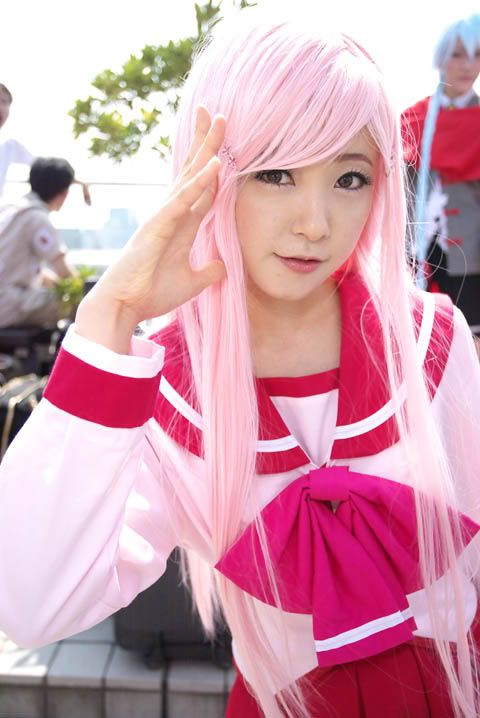 http://www.muffinforum.com/index.php?ac ... st&id=2183